It's not strange to want a more organized home. The spaces we live in get naturally messy over time. It's unavoidable. That said, the response can be to either sit with things the way they are or tidy up.
Marie Kondo says, "Anything that doesn't bring you joy, toss it." Disorganization doesn't always stem from clutter. The reason why kitchens are so messy is because there's such high turnover around items we use almost daily.
With these somewhat competing philosophies in mind, here's everything you need to organize and de-clutter.
Accent Table
Look to the areas of your home you are most likely to be. The couch may be one. A black accent table with a drawer looks stylish and doesn't come off as purely an organizer. It's more home décor. That's what makes it perfect.
Storage Ottoman
A storage ottoman is a very typical way to de-clutter and to contain things like childrens' toys somewhere that's easily accessible. There are hundreds of ways to use a storage ottoman which is what makes them so popular.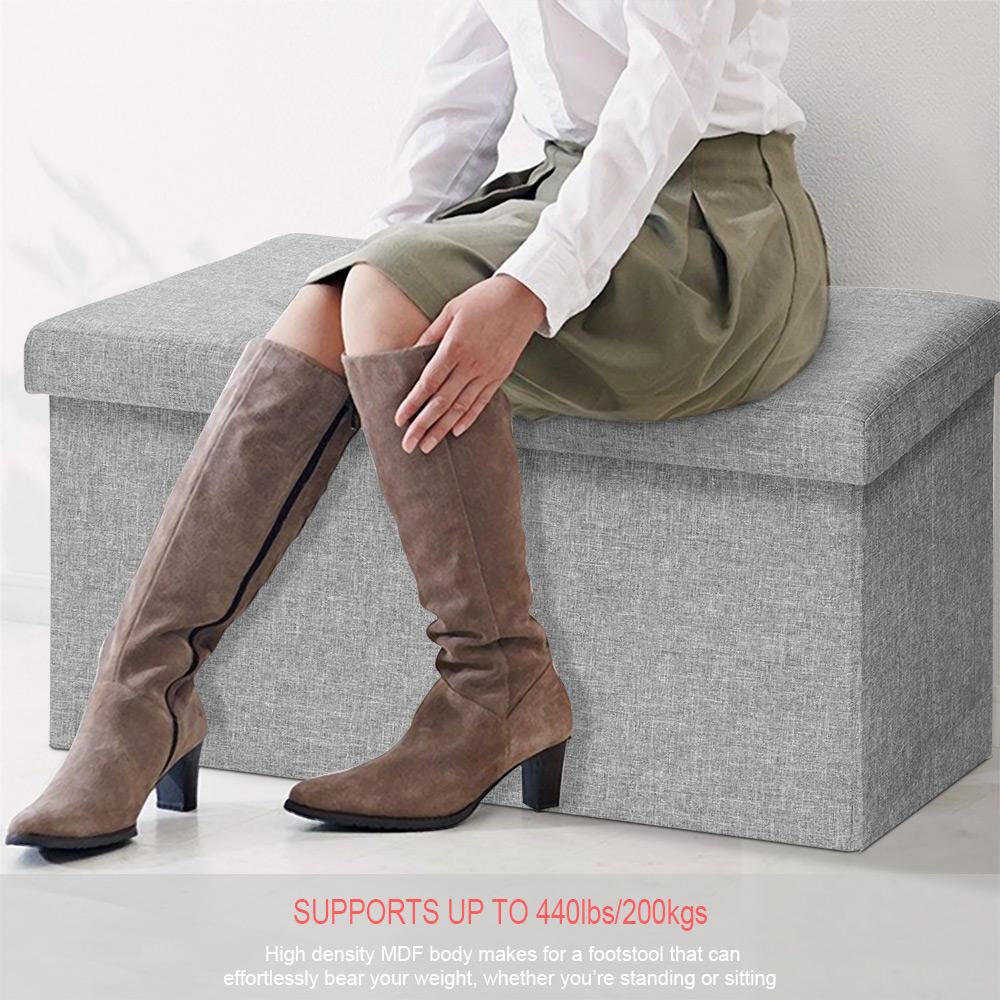 3-Tier Shoe Rack
A shoe collection can get terribly messy. A 3-tier shoe rack is small and easy to fit into an entranceway without overwhelming it. Provide yourself a natural place to put your shoes after entering.
Laundry Hamper
Dirty clothes have to come off the floor. A foldable laundry hamper with a lid and removable bag keeps your dirty laundry ready to be taken to the wash when you're ready.
Three-Drawer Storage
A 3-drawer storage organizer is ideal for bedrooms and closets. You can keep clothes in here, personal items, or whatever you like. The colors are neutral-toned and you can increase the number of drawers if you desire.
Over-The-Toilet Storage Rack
In every home, there's a lot more unused vertical space than there is horizontal. An over-the-toilet storage rack utilizes an area of your bathroom that may be totally unused. Use it for bathroom products, towels, soap, tissues, and more.
Portable Modular Wardrobe Closet
A portable modular wardrobe closet is great for books, clothes, toys, and general storage in bedrooms or closets. They come in a few different styles and are relatively cheap in cost compared to more expensive shelving units, drawers, and dressers.
Heavy-Duty Adjustable Shelving Unit
A heavy-duty metal storage shelf is for garages and basements but also works in kitchens and really anywhere around the house where you need lots and lots of organization. People often purchase multiples, lining them up along the wall of their storage area.
Organizing a home is something anyone can do. They just need the right collection of organizers to carry frequently used items as well as products that may need to be put into long-term storage. Shop with ShopperPlus.ca to find high-quality organizers, storage shelves, and more.
Article Image from KonMari.com